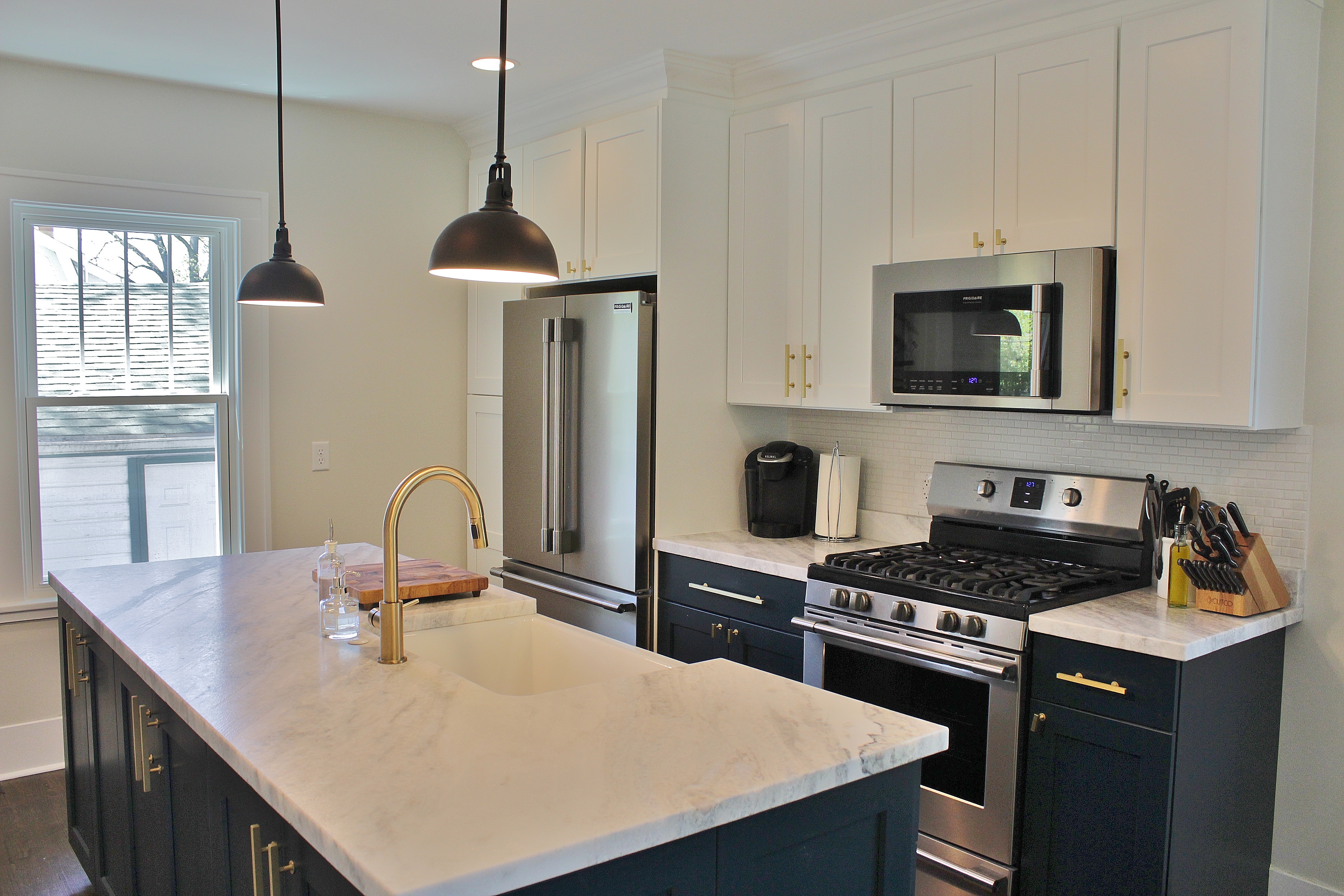 When it comes to purchasing any product today, you as consumers are bombarded with more information both positive & negative, enough to justify almost any viewpoint!  What you may or may not be doing is assigning a value in either time, money or both either for a product or service, for example....
87 Octane / REGULAR Fuel is about $2.59 a gallon, 93 Octane / PREMIUM Fuel is about $2.89 a gallon, WHY?
Both help the car engine run, one has a NEGATIVE associated with it of (REGULAR is known to contain impurities), one has a POSITIVE associated with it of (PREMIUM is known to have less or no impurities).  The NEGATIVE one costs less.
When it comes to cabinetry, we have found that the craftsmanship lies in the details (Both in engineering & design as well as the fabrication). Are there finish quality differences associated with price? YES.  We offer the best VALUE for any product & service we offer, period.  How, Why, Right.  We make or assemble over 95% of the product that we sell, this is how we ensure quality as well as ensure value.  We only sell 1 product whether it's STOCK or CUSTOM our cabinetry is All-Wood, NO PARTICLE BOARD, Solid Hardwood Dovetailed drawer boxes with concealed under-mount full-extension soft-close drawer glides, & Soft-Close drawers.  We inspect each product 3 times for quality & performance at the assembly, at packaging, & at delivery, we take the extra step of inspecting all pieces with you at delivery to ensure you receive a quality product.
Many of us are looking for cheaper solutions when we need to also consider what are we sacrificing for this cheaper solution, at the pricepoints retailers work at today in the world of online shopping, LESS means LESS PRICE, LESS PRODUCT, LESS VALUE!
Is the best product the cheapest product? Unfortunately, no, almost never.  Is the best product the most expensive product? sometimes but not always, usually the best product has a mix of the less expensive & the higher quality & performance, which is why our product is not the cheapest, but it is the BEST VALUE for any price point!