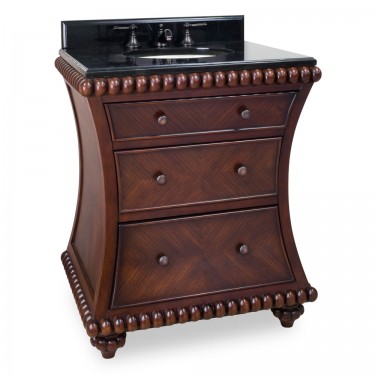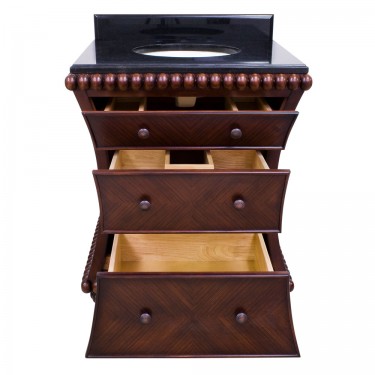 Everyday Direct Price $1,067.49
On-Line Discounted Price of $960.74
Rosewood Beaded Vanity VAN035-T
30" vanity with rosewood finish and hand-carved beaded details with preassembled top and bowl.
Three fully functional drawers, two fitted around the plumbing and the bottom a full drawer, equipped with undermount slides, gives this smaller vanity has plenty of storage. 2.5CM black granite top preassembled with an H8809 (15" x 12") bowl, cut for 8" faucet spread, and corresponding 2CM x 4" tall backsplash. Overall Measurements: 30" x 23" 36-1/4". Faucet is not included
Product Details:
Brand:  Jeffrey Alexander
Width:                 30"
Depth:                23"
Height:               36-1/4"
Finish:                 Rosewood
UPC Code:         843512030031